Choose Conscious Creation

How often do you get so wrapped up in life that you lose sight of the big picture- of what's important to you?
And how much of your time and energy do you invest in things that don't truly matter in the grand scheme while the people you love get lost in the shuffle?
Our everyday lives can often feel like a flurry of obligations and outside pressures.
It's easy to get caught up in the day-to-day grind and lose sight of your goals, dreams, or connection to yourself and others.
But it's important to remember that if you don't consciously create your life, someone or something else will. 
So, the next time you find yourself feeling overwhelmed or stressed out, take a step back and ask yourself, "What am I creating right now? Am I happy with where my life is headed?" 
If not, it's time to choose change. 
We all have choices in life, and by recognizing this we can push ourselves to live with more intention. We cannot control the events that happen around us but what lies within our power is how we respond- this response has a tremendous impact on our personal development, fulfillment, and sense of purpose. 
You can choose to live consciously rather than just letting life happen to you. 
Viktor Frankl expressed it thoughtfully, "The power of choice lies within us: in that space between stimulus and response is where growth and happiness can be found." 
The only person who can create the life you want is YOU.
So, today, choose to empower yourself by claiming ownership over how you engage with the world around you and set out on a journey toward consciously crafting a life full of meaningful moments. 
Here's how. 
How to Create Consciously
Here are 3 steps for creating your life more consciously for true contentment.
1. Align to What You Want
Everyone else is telling you to pick a goal and go after it. We're telling you that you can't just pick any goal.
Taking on the wrong goal can lead you to unhappiness and unfulfillment. So, pursue an ambition in line with your values – one that grasps at something greater than just 'any' old thing!
Ask yourself, "What is it that drives me?"
Dig deep and discover what your true motivations are. Find what truly resonates with you- a goal that feels like it's born from deep within rather than simply imposed by others. 
When you pick a goal that is in alignment with your highest purpose,  you'll become magnetic to your desires.
2. Prioritize Your Internal State
When your internal state is off, it shows in every area of your life. You're less productive, you're more irritable, and you're not as happy. You might even blame other people for how you're feeling! That's why it's so important to spend time on your internal state each day. 
Make it a habit to check in with yourself regularly. 
Find creative ways for self-reflection. 
Ask yourself important questions like, "Are my emotions, thoughts, actions, and beliefs all in alignment with what I am trying to achieve?" 
When you prioritize your internal world over the external world, your entire world will change for the better. 
Not only will this empower you to live with harmony between your mind, body, and soul, but it will lead to amazing business results too! 
3. Stop Looking Outside of Yourself
We often hear people say that they need to find a mentor, or that they need to find someone who can help them with their business. They're looking for external sources of help and guidance.
However, many of these individuals are overlooking one of the most important sources of information and innovation: themselves. 
And that's why here at The Truth Teachers, we believe success is when our clients are empowered with the tools we have transferred over to them to thrive without us.
The truth is achievement is an inside job. 
Trust in your own internal guidance; that voice inside of you that knows what's best for you. When you listen to that voice and follow its lead, you will be amazed at what you can accomplish. 
Remember, YOU create your own reality. 
With everything you already have inside of you coupled with the right tools, you can achieve anything!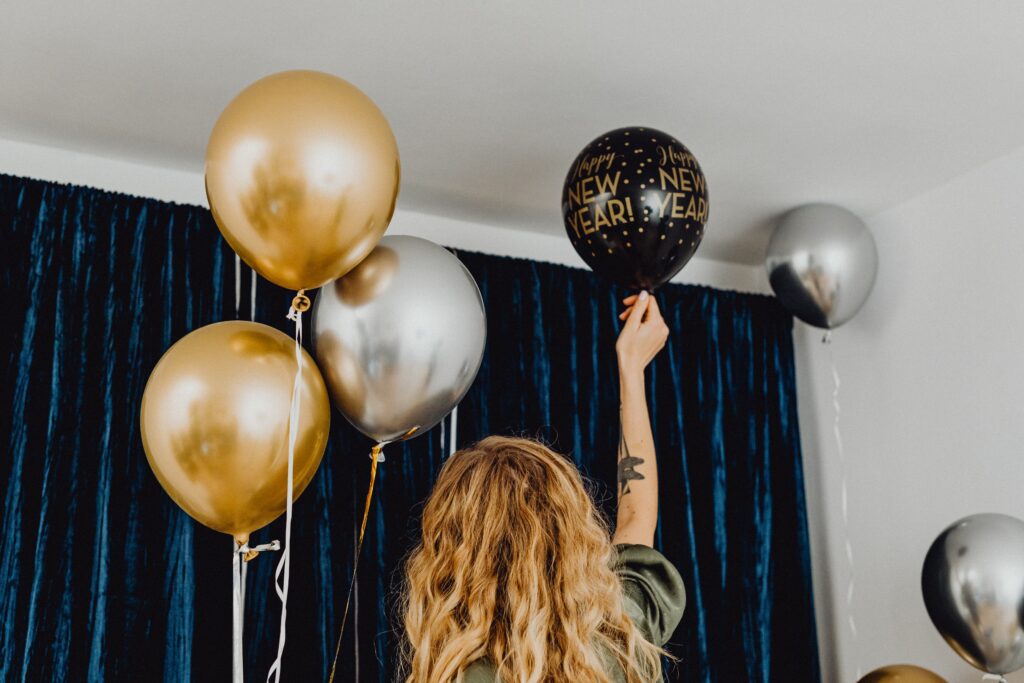 Are there any areas of your life where living unconsciously currently rules? How might shifting to a more conscious approach change things for you?
By taking the time to get clear on what you want, making decisions that prioritize your internal state, and trusting yourself in the process, you are designing your destiny!
If you choose to follow these 3 simple steps starting today, you will begin to consciously create the life of your dreams and make 2023 your best year yet!
Happy Creating!